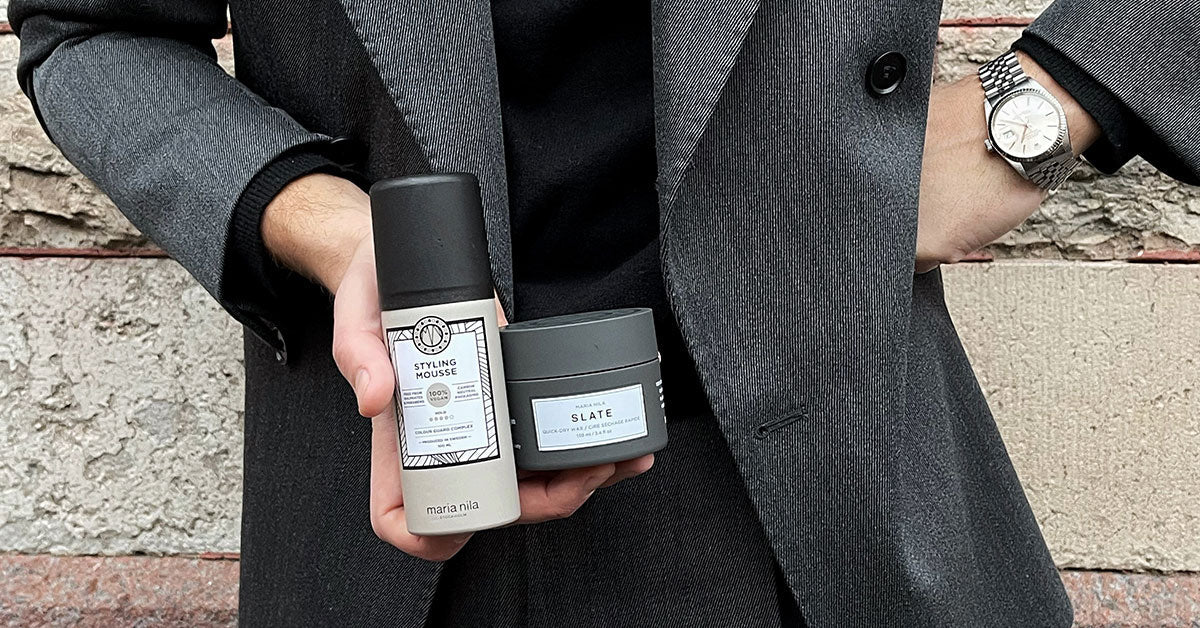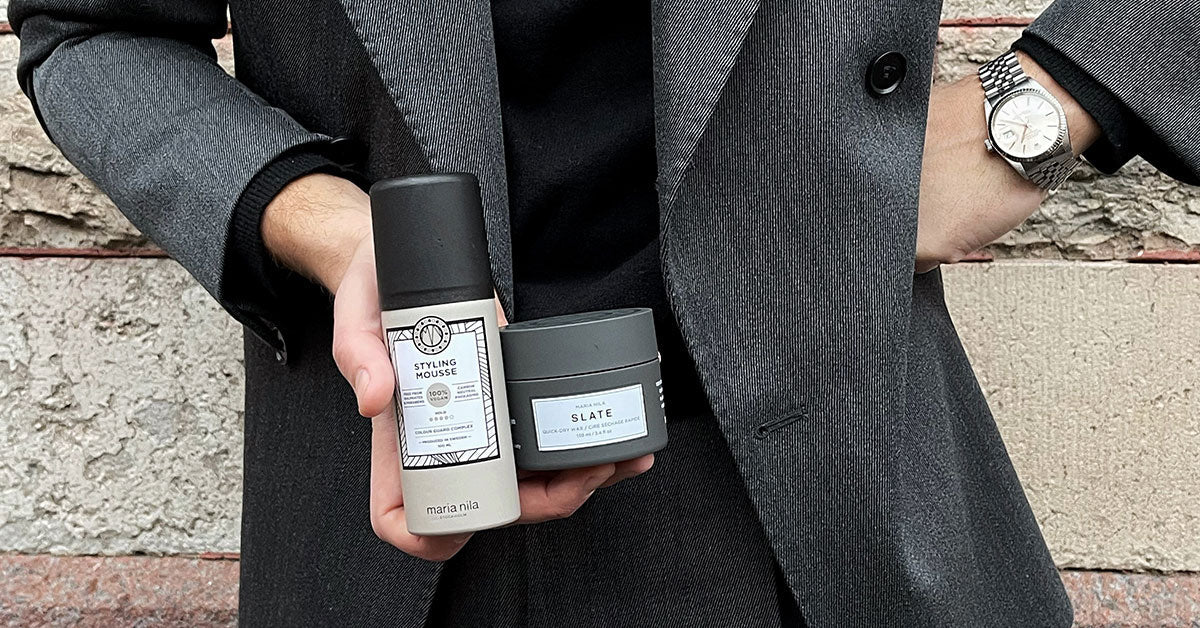 Philip's Favourites
Philip Conradsson is one of our Swedish brand ambassadors. He is a fashion & style consultant and he has worked with several fashion brands as well as magazines. This is a guest-article by Philip where he shares his current favourite haircare and styling routines.
I'm so honoured to have been ambassador for Maria Nila during 2020, and my hair have never felt, smelled or looked better! In this article I would like to take the opportunity to show you some of my favourite products that I just can't imagen being without after discovering them.
The Wash
Let's start with the basics. My wash-routine has changed a lot since I teamed up with Maria Nila and hair and scalp is not a problem anymore thanks to the Head & Hair Heal collection.
I start off my washing my hair with the Head & Hair Heal shampoo, I do this 2-3 times a week but never more than that.
Once I week I used the Head & Hair Heal Masque and massage it in to my scalp and hair, I leave it in for 5-10 minutes before washing it out. This has really been a massive change for me to the better! Add ing the heal masque to my washing routine has really helped fight off the dryness that I once had a problem with.
Last but not least I use the Head & Hair Heal conditioner and leave it in for 1-2 minutes before washing it out. I always use conditioner to finish off my washing routine.
Styling
I've put together two styling combinations that has worked great for me depending on length of my hair.
Style 1 - Styling Mousse & Slate Wax

When my hair is a bit longer I have found that the most ideal styling products for my hair is the Styling Mousse and Slate Minerals Wax. I start off by applying the Styling Mousse when my hair still is a bit wet. After that I let my hair air-dry or use a hairdryer before applying the Slate wax that gives my hair body and a better hold.
Style 2 - Gneiss Wax & Salty Mist
The second combo works best when my hair is a bit shorter to define my natural curls. I start off by applying the Gneiss Minerals Wax when my hair still is a bit wet to add a bit more hold. After that I use Salty Mist to give my curls a natural flair without giving too much of a shine when my hair dries up.
I hope you have enjoyed my tips and tricks! If you want more hairstyle inspiration I recommend you to take a look at this article: Styling with Philip Conradsson and Robert Preston. It is also available in video-format at Maria Nila's Youtube channel.
Best Regards,
Philip